Instead of uploading the same information twice, you can create a task out of the scouting note. For example, imagine you found some insects on your field and created a scouting note with the exact area of the occurring problem. From this note, you can create a new task for a machine operator to visit the field and take care of the problematic area.
1. Open a selected scouting note.
2. Tap the Create task button

.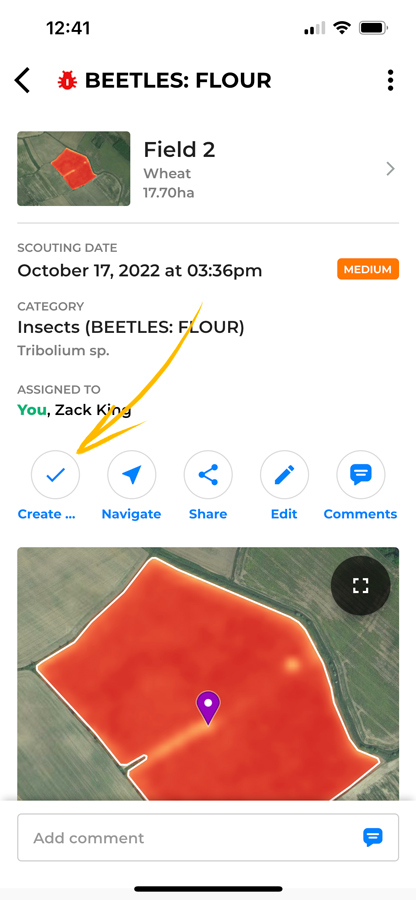 3. Select the type of Work order or Field activity, for example, a Field visit.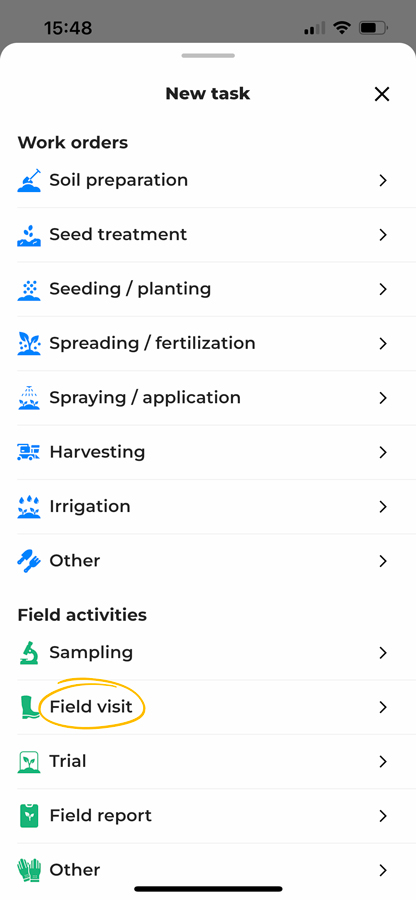 4. The field will be already selected (and cannot be changed). Enter the details and save the task.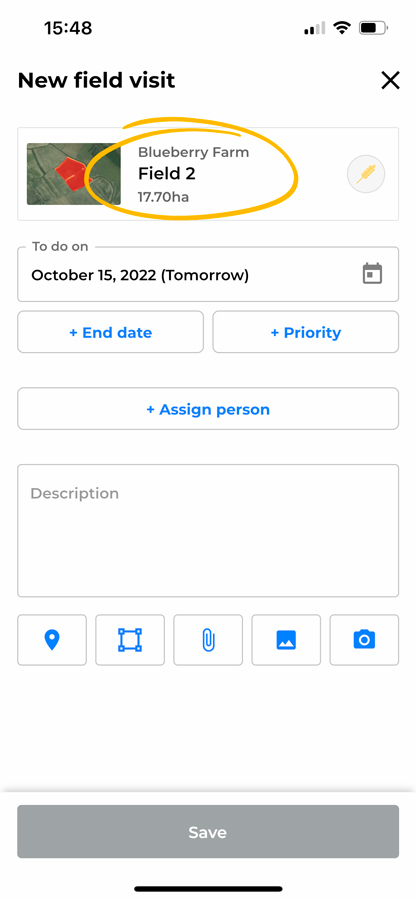 Even if the scouting note is deleted, the task will still remain on the tasks list.
To learn more about the tasks, read the dedicated article.