1. Go to the Fields view - tap the

icon.
2. Swipe up the bottom sheet (the element with your farm name on it) or tap on the farm name.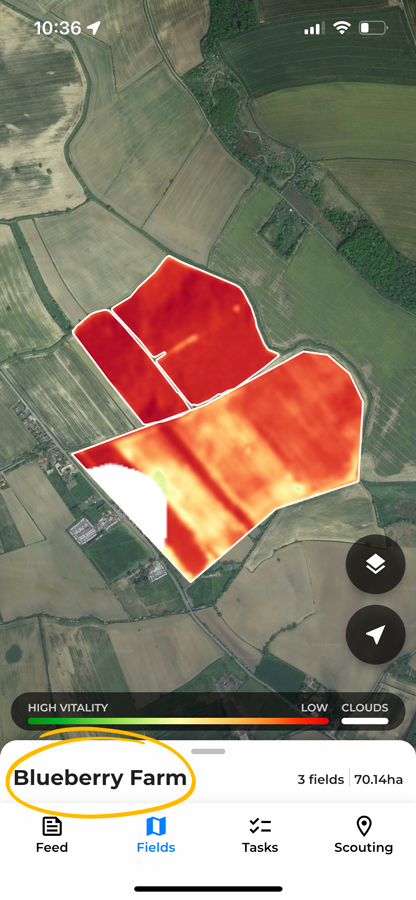 3. Tap the Manage team button.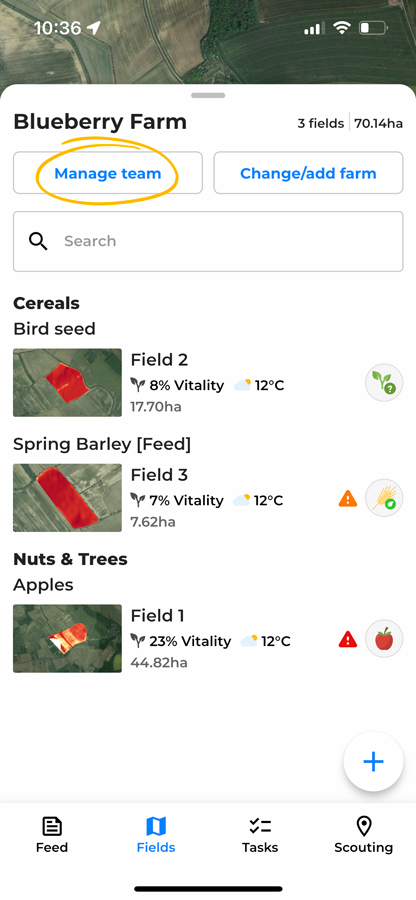 You can either invite a new team member or share the farm with people who have already joined your team.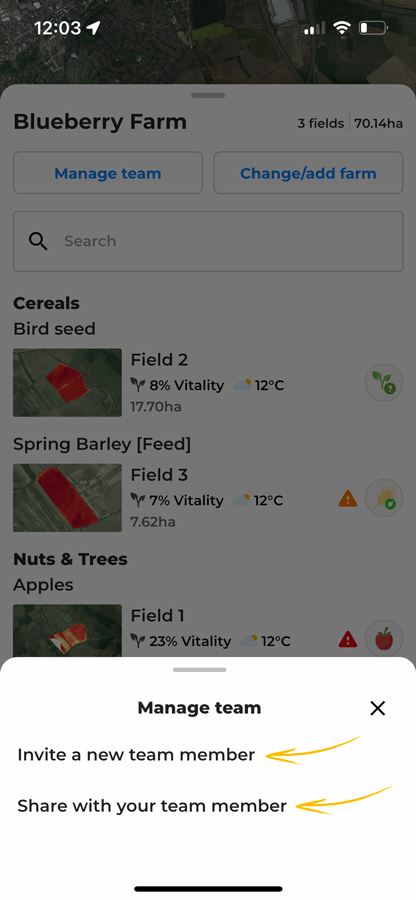 Invite a new team member
To invite a new team member, decide how you want to share an invitation. You can enter the e-mail or share a link via any messaging app you use.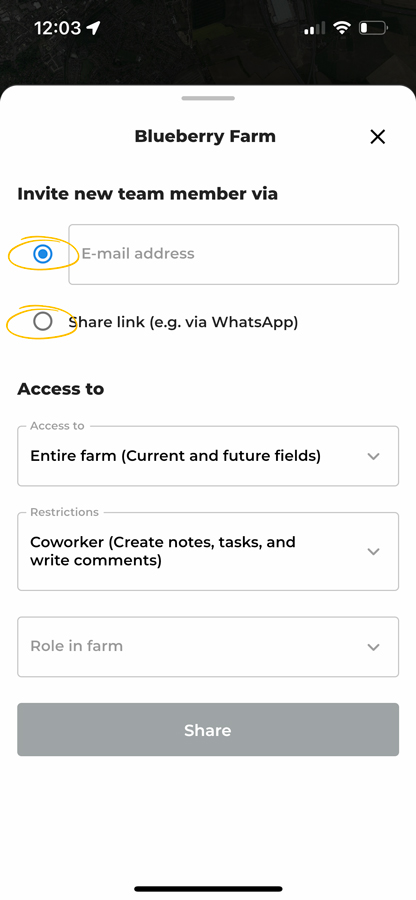 Choose the access level:
Decide whether you want to share the entire farm with all the fields created in the future or only selected fields. Tap the Access to selection field to open the settings. Tap on the checkboxes next to the fields you want to share.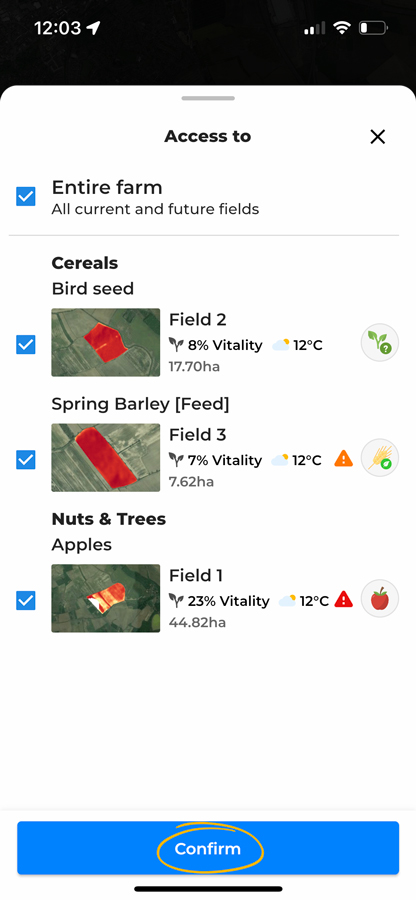 To proceed, tap Confirm.
Choose what kind of actions your new team member should be able to perform. Tap the Restrictions selection field to display the available options.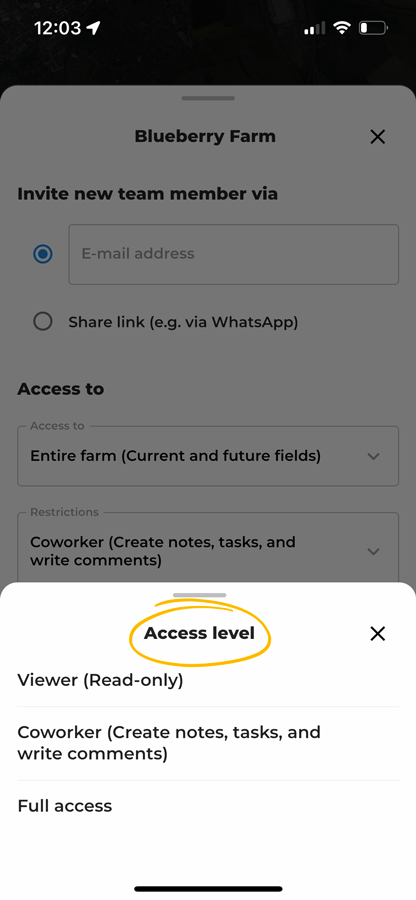 Set the user role. Roles are not associated with any restrictions. These labels allow you to recognise team members easily. Tap the Role in farm selection field to display the available options.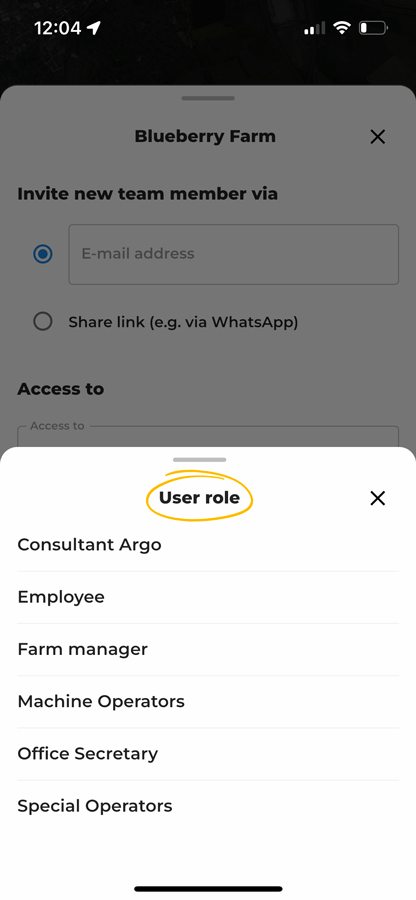 Once you fill in all the details, tap the Share button.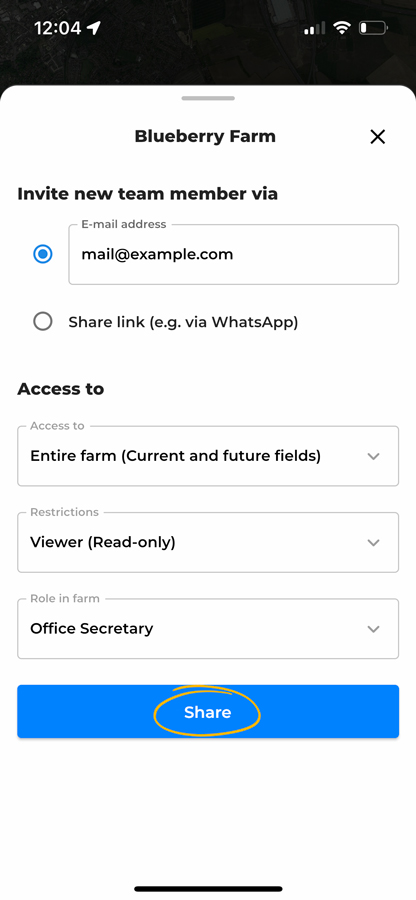 If you share the invitation link, choose the app you want to use for sending it. The apps visible in that section depend on your device.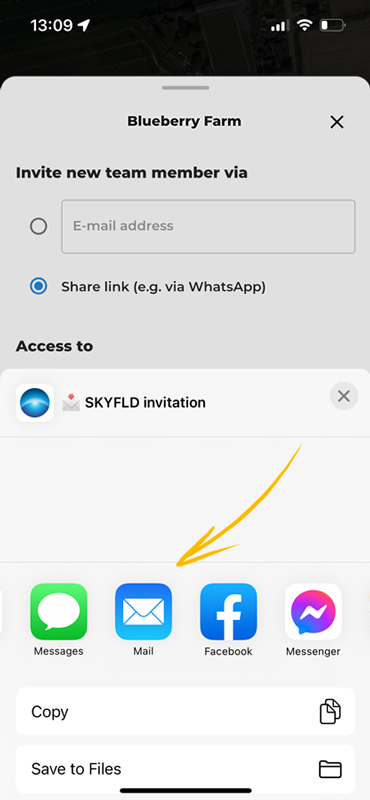 Share the farm with an existing team member
If you want to share your farm with someone you have already invited to collaborate with you in SKYFLD, tap on that person's name.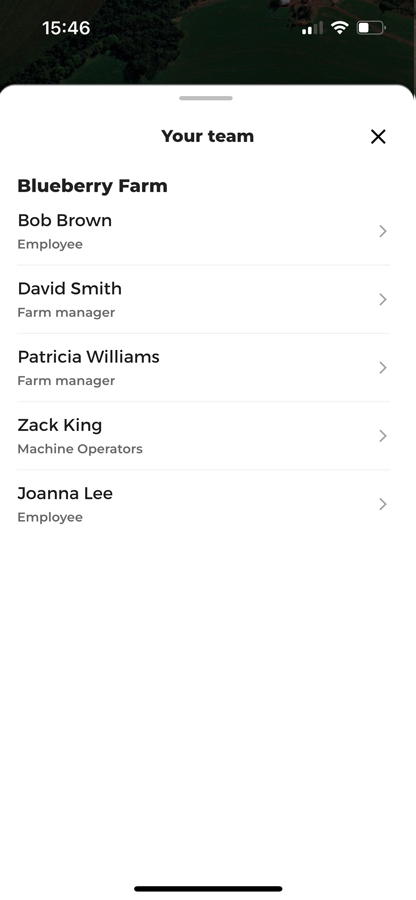 Now, you can change the access settings and tap the Save button to confirm.