After registering to the SKYFLD APP, we ask you to create your first field. Along with the field, the farm is automatically created.
You can edit its details and keep adding fields to the default farm, or you can create a new farm following the instructions:
1. Go to the Fields view - tap the

icon.
2. Swipe up the bottom sheet (the element with your farm name on it) or tap on the farm name.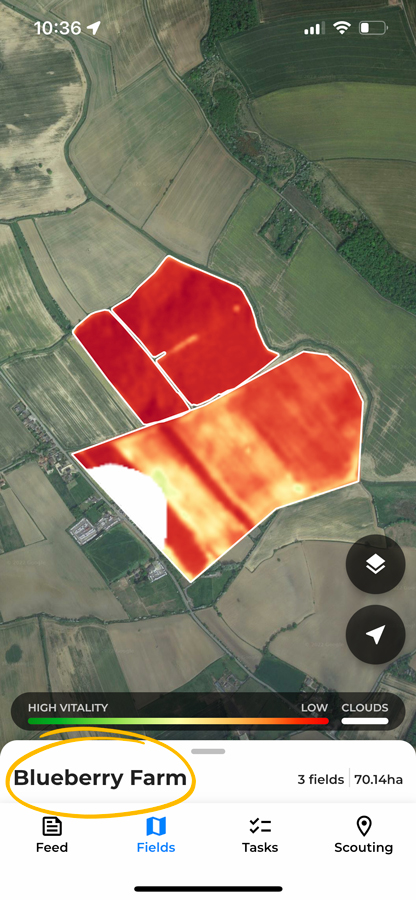 3. Tap the Change/add farm button.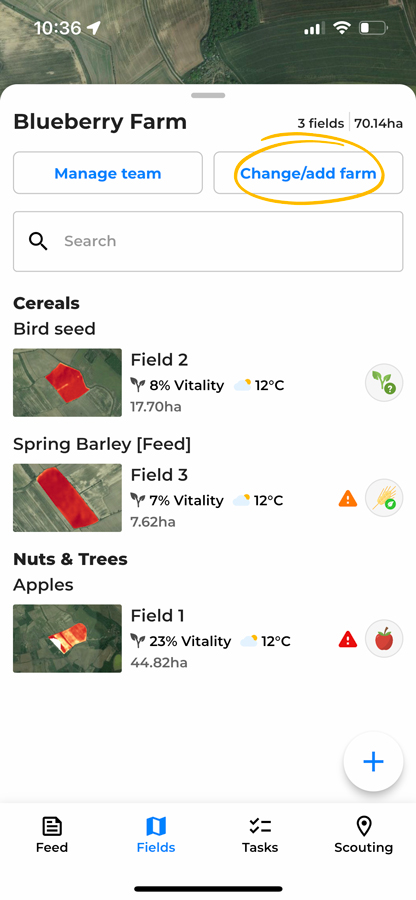 4. Tap the + Create new farm button.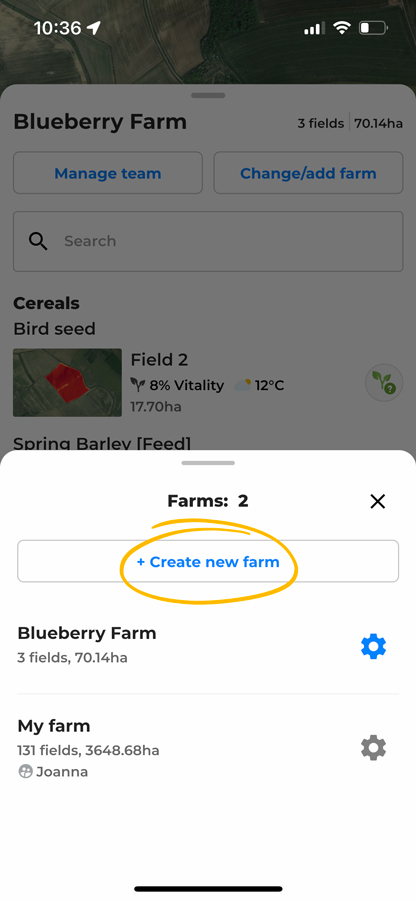 5. Enter your farm name - it has to be at least 3 characters long.
Enter farm address:
Street and number

Post code

Town

Select a country from a dropdown list
Tap the Create farm button.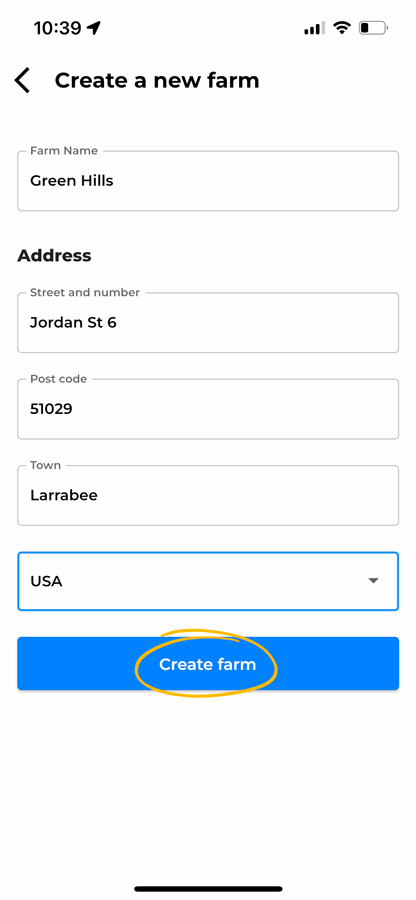 6. Tap the plus icon to add your first field on your new farm!