You can use the SKYFLD APP even if you have no access to the internet. The offline mode turns on once you lose reception. It allows you to add scouting notes, tasks and comments without repeating any actions when you are back online. The app syncs automatically right after you open it again having the connection.
How does it work?
The SKYFLD APP uses the data stored on your device that you have displayed before losing reception. The latest data version allows you to keep working - add tasks, notes, and comments, as well as browse already displayed elements.
The app synchronizes automatically. It means that the next time you open the app having the reception, all the changes you and your team applied while offline will be visible.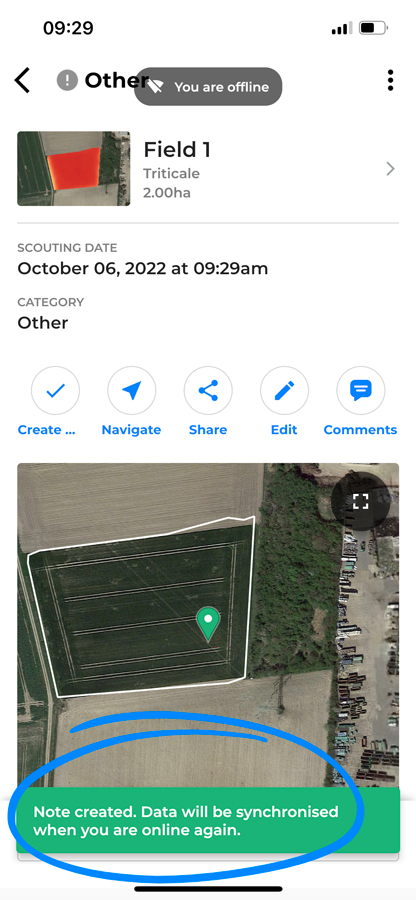 Thanks to the synchronization, you don't have to check the connection status, worry about losing data or take notes on paper and enter them into the system on your computer back at the office. With the SKYFLD APP, you can work effectively, saving time and money!
Some features are unavailable in the offline mode, for example, field creation. You will be informed about the limitations by an in-app message.