We understand the importance of data safety, and we value users' privacy. This article explains how and when the SKYFLD APP uses your location.
On your first login, you will be asked to grant the location permission. It is only used for your best experience and makes your work easier.
1. Redirection to your current location
Granting localisation permission allows you to jump to your exact current location quickly. Instead of searching for it on the map, tap the locate me icon on the right side of the screen.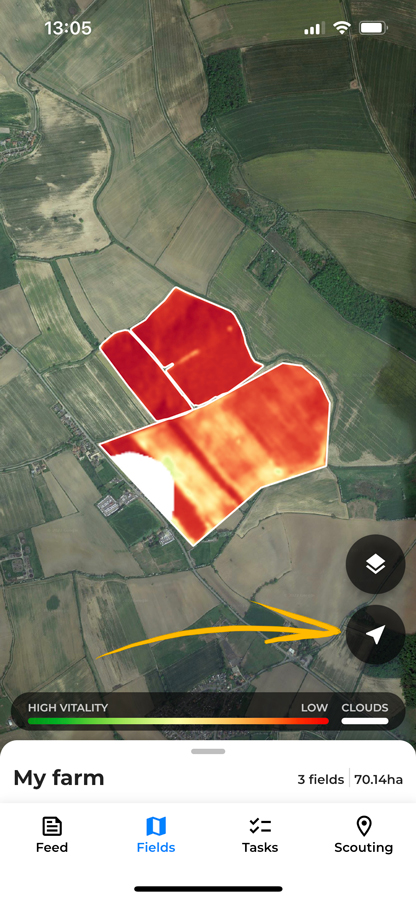 You will see a blue dot on the map, indicating where you are at a given moment.
2. Location-based scouting notes & tasks
Thanks to enabling your location, you can create georeferenced scouting notes and tasks. For example, if you found pests on your field and the area requires spraying, you can use the locate me feature and set a pin or mark the area while creating the scouting note or task at the exact place of the occurring problem. It will help your coworkers easily find the problematic area and take the required action.
How do I enable the location service on my device?
If you denied location permission or skipped the screen with the prompt after logging in for the first time, you can always get back to your device settings and enable location.

1. Go to the Fields view - tap the

icon.
2. Tap the locate me button

.
3. Tap Go to the settings on the pop-up. You will be redirected to your device settings, where you can manage permissions.