Scouting notes allow farm workers to effectively communicate the issues concerning fields, enabling efficient workflow and granting increased harvest and better crop protection. Thanks to the accelerated information flow, you can react on time, make informed decisions and assign the right people to solve particular problems.
Moreover, scouting notes promote two-way communication. It means that you and other farm workers can respond to them in comments, keeping the conversation and updates in one place and never miss any important updates.
A scouting note is always assigned to a field.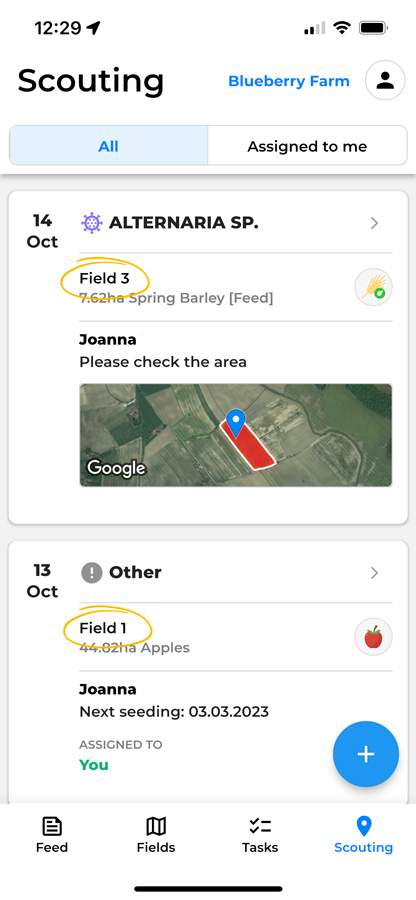 All notes contain text information. They may also include attachments, such as files and photos you take on the field.
Pins and marked areas refer to the points on the fields, making them easier to localize. In addition, the SKYFLD APP displays their exact longitude and latitude, introducing a new level of scouting precision.
Optionally, for easier recognition, notes can be assigned to one of the available categories and subcategories.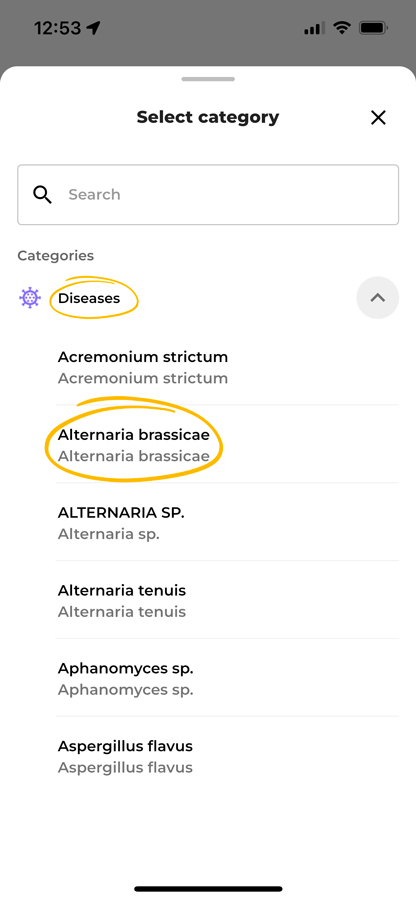 Besides, each scouting note can have a priority status:
Anyone with access to the field (it means the field has to be shared with a given person) can be assigned to scouting notes. Thanks to this feature, you can ensure that the right people will receive information on time!
You can add scouting notes with photos directly from your field, even if you have no internet connection! Thanks to the offline mode, you can work without reception. Learn more about data synchronization in the offline mode.