You don't have to install CropX sensors to access insights about Spraying conditions for your fields. Thanks to choosing the best spraying day and time, you can save on products and significantly improve crop health. If you combine Disease recognition assessment results with Spraying conditions insights, you can be more efficient by avoiding strong wind, rain, or other unfavorable weather conditions.
Spraying conditions in the field details
1. Go to the field details - tap the field on the map or select it from the fields list

.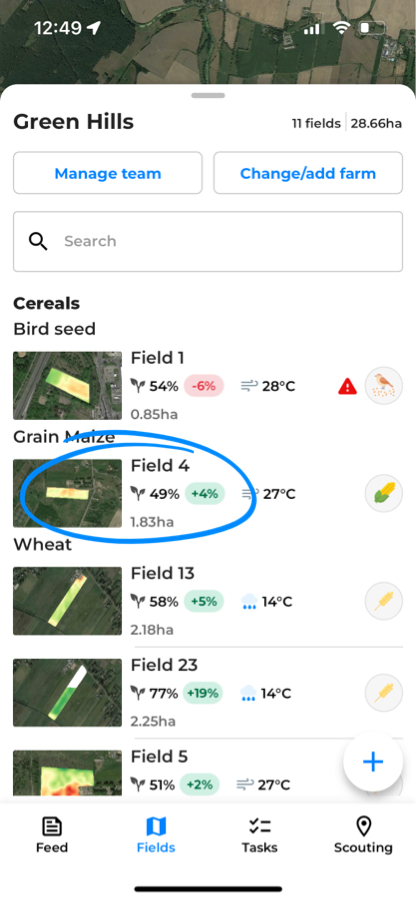 2. Tap the field name and scroll down to the Spraying conditions today section.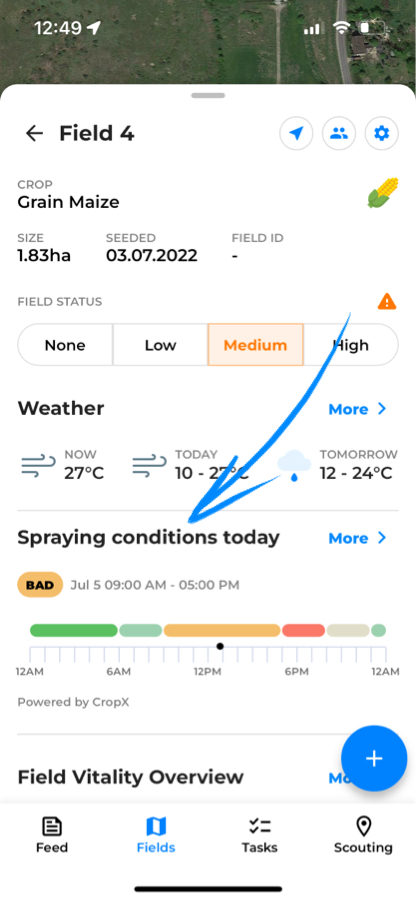 In the summarized view, on the 24h scale, the black dot shows the current time and color-coded status.
Each color represents a different condition. Tap More to see the explanation and the Spraying conditions forecast for the upcoming 5 days.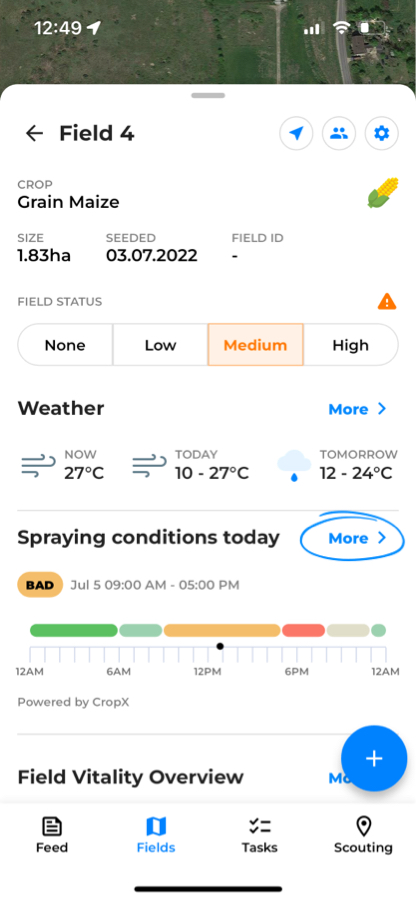 3. Below the forecast, you can see the explanation of color-coded statuses. Tap the

icon to close the Spraying conditions details view.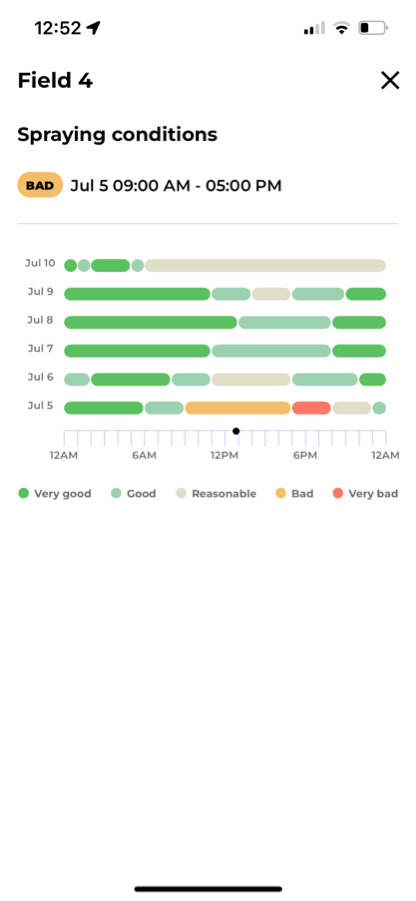 Spraying conditions - map overlay
1. To see the Spraying conditions on the map, tap the layers icon.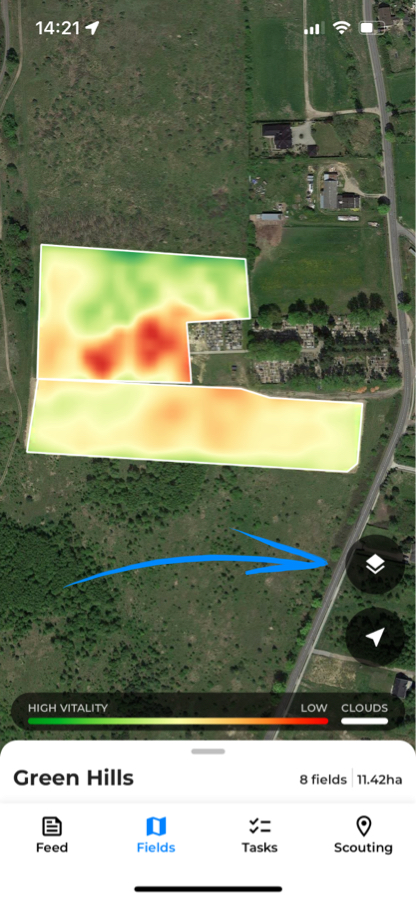 2. Select Spraying conditions and close the settings

.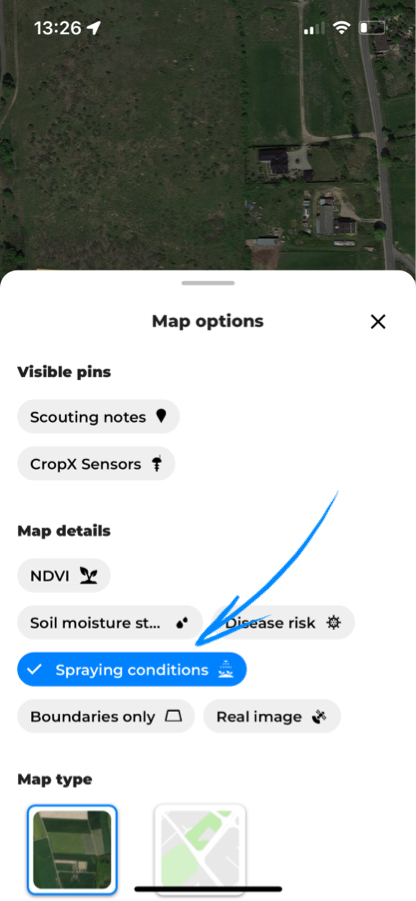 3. You don't have to enter each field's detail view to check if it's the right time to spray. With the map overlay, you see it at a glance.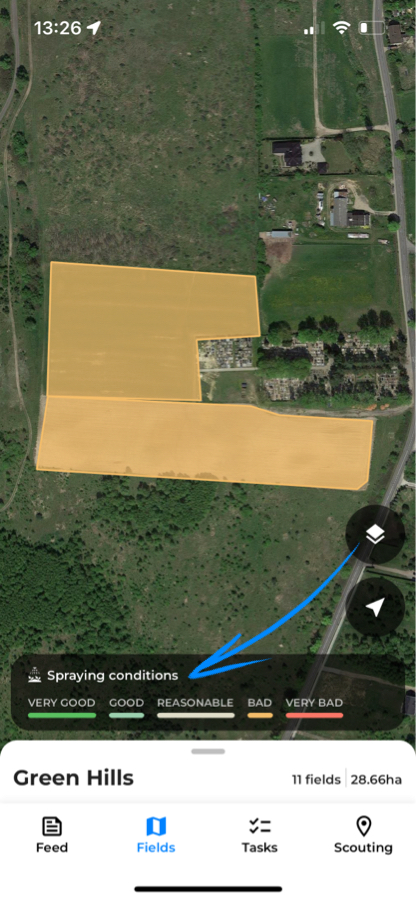 There are 5 statuses you can see as spraying conditions overlays:
Very good

Good

Reasonable

Bad

Very bad
IMPORTANT: Please note that these are only recommendations, and you should check the weather forecast before spraying.
4. To see the Spraying conditions forecast for the upcoming 5 days, go to the field details view for which you want to check the insights.